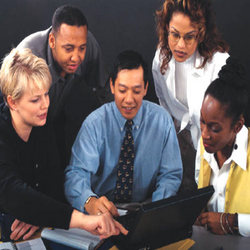 Firm is providing Labour Law consultancy to the managements of Shops, Commercial Establishments, Factories, Contractors and Corporate Houses etc. Firm is having junior and senior experts on its panel who are highly qualified on the subject and are also having years of experience in the field of labour laws.
We provide Labour Law consultancy services and timely support in implementation of various labour law related matters.
Every commercial establishment/ factory is liable to implement one or the other Central / State Government enactments in respect of Labour Laws. We provide our clients timely guidance to get rid of all Labour Law related matters. We are providing a wide range of services such as; providing assistance to the clients in obtaining registrations/ licences under various Labour Laws, appearing before the Conciliation Officer under The Industrial Disputes Act, 1947, Officers of the Labour & Factory wing & the Labour Courts, sending various returns to appropriate authorities and maintenance of all statutory records under all the labour laws, such as;
The Employees Provident Fund Act, 1952.
The Employees State Insurance Act, 1498.
The Minimum Wages Act, 1948.
The Punjab Labour Welfare Fund Act, 1965.
The Punjab Shops & Establishments Act, 1958.
The Payment of Bonus Act, 1965.
The Maternity Benefit Act, 1961.
The Payment of Wages Act, 1936.
The Payment of Gratuity Act.1972.
The Equal Remuneration Act, 1976.
The Contract Labour (R&A) Act, 1970 etc..